Swipe down
Swipe down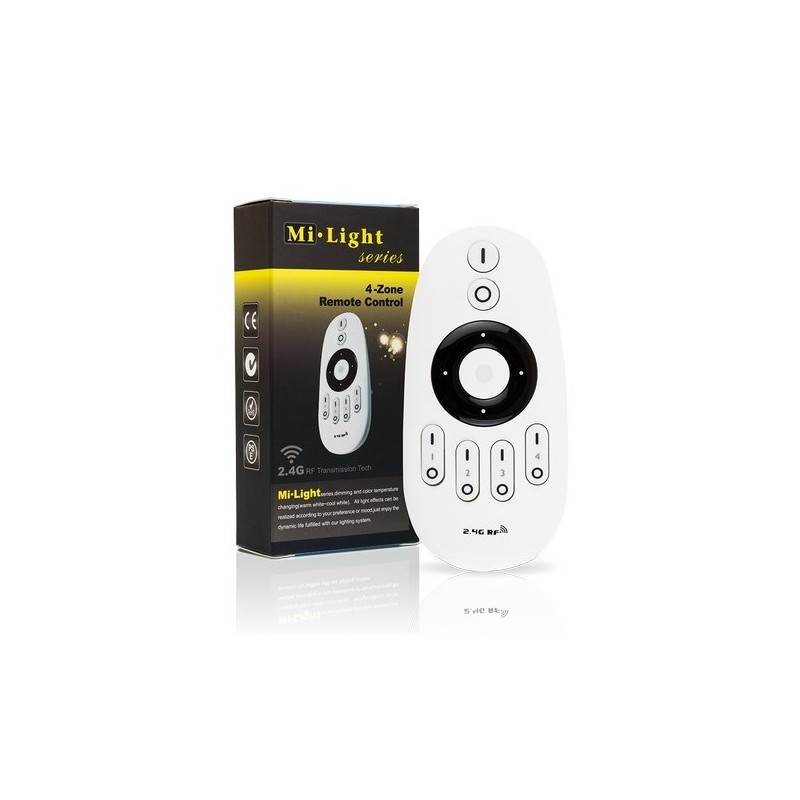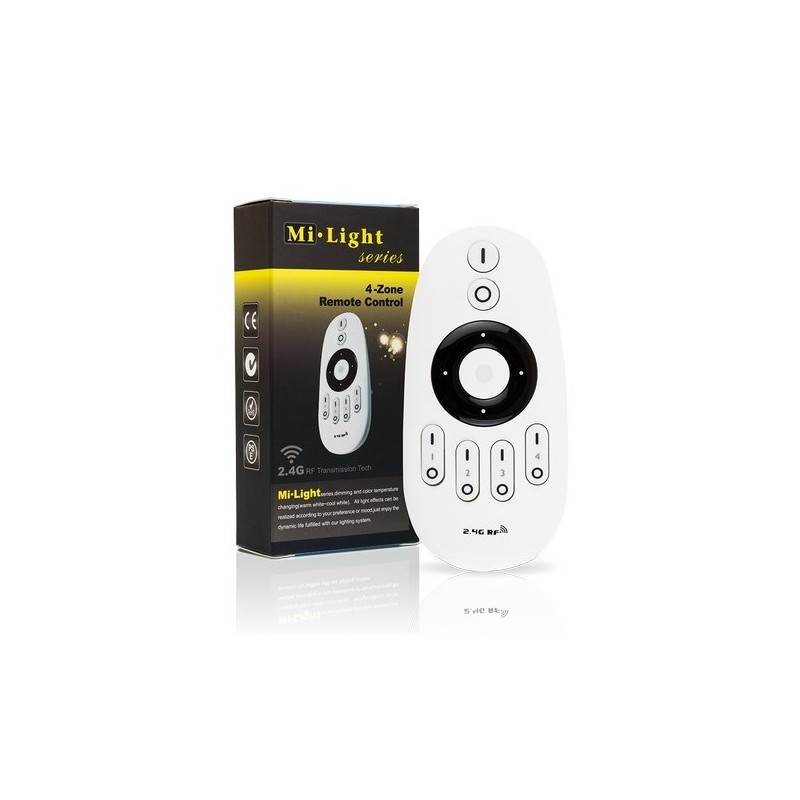 Mi-Light 2.4GHz 4-Zone Remote Controller FUT007
Remote Control suitable for use with FUT035 Colour Tunable LED Strip controller or FUT036 Single Colour Dimming Controller.
The FUT007 four-zone LED radio remote control can be used for single (mono) colour or CCT LED strip lighting. The remote allows individual control of each zone using the RF receiver. The remote allows you to change the brightness and colour temperature with the available buttons. This remote is compatible with the Mi-Light series (receivers, bulbs, downlights, etc.).
Dimensions: L110.5 x W53 x H22 (mm)
FUT007 CHARACTERISTIC FEATURES
Dimming and brightening of the connected LED lighting
Control of each zone separately
Enables/disables all zones simultaneously
Two modes of operation - mono and CCT (colour temperature change)
Instant brightness reduction (night mode)
FUT007 REMOTE FEATURES
Four zones to use
Battery powered (2x1.5V AAA) NOT INCLUDED
Radio communication with receivers (2.4GHz)
Works with Wi-Fi controller (optional)
Ability to extend the installation at any time
Our Process
Our Process
Our Process
Our order process is simple and you will be able to select your product size and colour to make sure it suits your requirements. We also have created 4 steps to make your shopping experience enjoyable. Please follow our guide below -
Process
01

Order online
Select your preferred design choice from our radiator cover range. Follow step by step ordering guide to provide the required sizes, style and colour you wish your radiator cover to be painted.
02

Confirm order
We will contact you personally to confirm all details and provide an opportunity to double check everything and make adjustments if required
03

Manufacture
Our manufacturing process will take approx 2 weeks to make sure your will receive a top quality product
04

Delivered
Your products will be delivered in secure packaging with full easy installation guide. We have all products installation guide available on our website as well.