Swipe down
Swipe down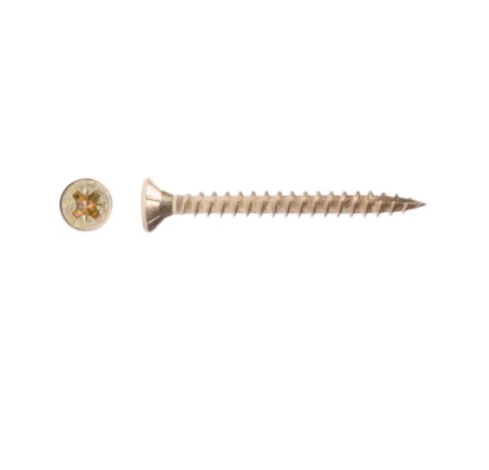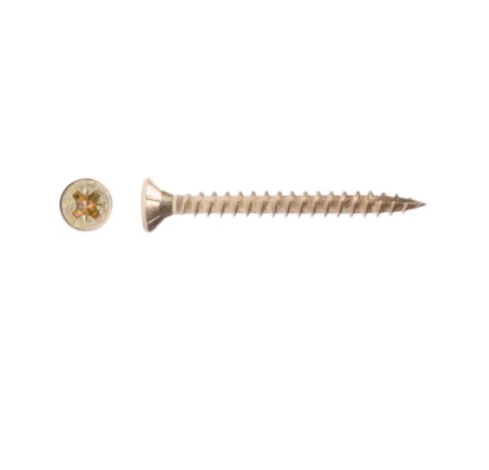 Features and benefits
Thread geometry allowing application in all wood materials
The optimised head geometry with underhead cutting ribs also affords an exact and splinter-free surface finish even with connections close to the edge
The double cone head allows flush fixing of the screw
Applications
Chipboards
Plywood
Wooden fences
Wooden elements
General wood joints
Skirting
Base materials
Approved for use in:
Chipboard
Oriented Strand Board
Wood
1. Drive the screw straight until the head is flush
2. Screws with partial thread can clamp wooden parts avoiding spaces between them
3. Full-thread screws are recommended for fastening thin parts and in less firm wood materials (e.g. soft woods)
4. Screws with countersunk head allow flush connection
Our Process
Our Process
Our Process
Our order process is simple and you will be able to select your product size and colour to make sure it suits your requirements. We also have created 4 steps to make your shopping experience enjoyable. Please follow our guide below -
Process
01

Order online
Select your preferred design choice from our radiator cover range. Follow step by step ordering guide to provide the required sizes, style and colour you wish your radiator cover to be painted.
02

Confirm order
We will email you all order summary, product sizes and other details. Please review it and get back to us if you require to make any adjustments.
03

Manufacture
Our manufacturing process will take approx 2 weeks to make sure your will receive a top quality product
04

Delivered
Your products will be delivered in secure packaging with full easy installation guide. We have all products installation guide available on our website as well.